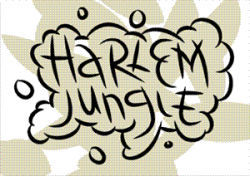 01 || Elected & Th' Aquisition & Nobody Beats The Drum (live)
02 || La Niña

Een volle vrijdag geheel gewijd aan Harlem Jungle. Dat kun je vanavond verwachten in club Stalker als zowel de boven/ als benedenverdieping geheel in het teken staan van Harlem Jungle, de vetste avond van heel Haarlem. Naast de virtuoze mixkwaliteiten van Elected is er een live/optreden van de formatie Nobody beats the drum die in 2003 de Grote Prijs van Nederland op haar naam mocht schrijven. Nobody beats the drum maakt rauwe, dansbare muziek waarbij ongepolijste breakbeats worden afgewisseld met hiphop-beats, electro en drum & bass. Verwacht een energieke live-set, vol scratches, synthesizers en visuals. Harlem Jungle is een project van dj Elected.
In de lounge dj La Niña.
Location